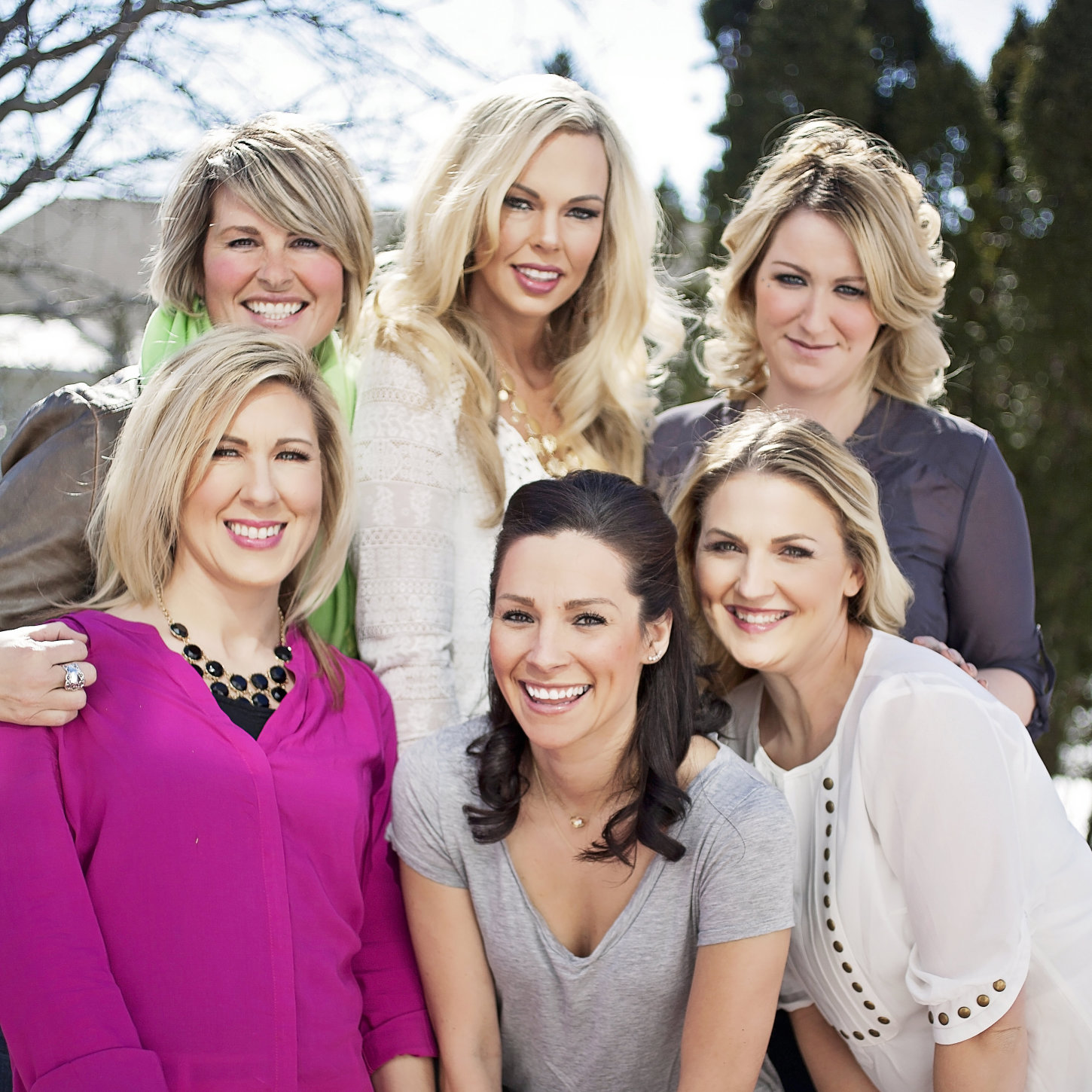 Lexa's Luxurious Looks was created 2 years ago when owner, Alexa, noticed a need for on location makeup and hair services in the area.  Alexa has been in the makeup industry on and off for over 13 years.  As a teen, she modeled and attended makeup training in Chicago through her agency.  She stepped away from the cosmetic industry for quite a few years to raise her 4 children.  Upon returning to work in the beauty industry, she attended further training with MAC Cosmetics, studying under Cher and Gwen Stephani's makeup artist.  In this time, she also became educated on Air Brush Makeup and also took various training classes on Bridal, contouring, beauty and HD makeup.  Alexa is a MASTER artist with MAC and also works as a pro with Giorgio Armani Beauty, CoverFX, Smashbox, Nars, Makeup Forever, Urban Decay and many other beauty product retailors.  She has worked not only in bridal makeup, but also on TV, print and fashion and has had her work featured on MSNBC, FOX News, Fox and Friends, The Ed Show, The Kelly File, Hannity, Activision "Call of Duty" campaigns, and various other S. WI company advertisements.  In addition, she has worked with many talented fashion and editoral photographers and provided makeup lessons to local newscasters.  She has enjoyed working with various chairities to raise money for our commmunity such as The Rainbow Project for Madison's Dancing with the Stars, Brava's Dress for DAIS fashion show and Talbots teaming up with a Womens Literacy group to provide makeup lessons to new graduates of UW with MBA's.  She has been privledged to work with local newscasters such as Michelle Carrola, Ashley Matthews and Karin Swanson and local politicians such as Sen Tammy Baldwin, Congressman Marc Pocan, Gov. Scott Walker and The Progressive Magazine editor Ruth Conniff. 
After being hired as a makeup artist for various weddings, she noted the need to have both on location make up AND hair for brides.  She teamed up with Lisa Blodel, a talented and highly skilled hair stylist with 15 plus years experience in the cosmotology field, and began doing on location hair and makeup.  Thus, Lexa's Luxurious Looks was born.  We have done near 100 weddings and worked with brides from Austrailia to India on their special day!  We take pride in getting to know each and every one of our brides and working with them, their family, their wedding party and their inspiration board to create a flawless look for each and every one of their bridal party members we work with!  Over the years, we have became so booked and busy, that we asked various other stylists and makeup artists have joined us to help meet our clients needs!  Now we work with a crew of roughly 12 talented makeup artists and hair stylists.  Above are just a few of the talented stylists we have been privledged to work with.  We continue to put our clients needs first and do everything in our power to help our brides' special morning be the relaxed, fun and laid back morning we wish every bride to have.  (We do everything we can to help the bridal party the morning of their event and have done everything from go on coffee runs to play personal assistant to help our brides on their special day!)  We remain friends with many of our brides as being part of such an important and memorable day is special to, not only our clients, but also to us! 
"Alexa and Lisa did an amazing job listening to me and meeting all of my needs! They took all of my direction and made me look the way I had always wanted to on my wedding day! They were very attentive to each detail and took over 3 hours at the trial while I perfected the look... Read More I wanted! I would highly recommend them as they did an amazing job! The icing on the cake was their prices fit our budget far more than most other reputable on location hair/makeup artists!"
"Alexa and company are amazing! She explains everything she is doing for your makeup and the trial was really fun. Very comfortable to interact with. I was in a wedding then had her for my own wedding as well and both experiences were absolutely wonderful. Will refer her to... Read More anyone and everyone. They traveled what I thought was a long distance as well- even for my trial".
"Make-up and hair at home perfect and easy. This was a great decision to go this route and I was able to relax with my girls. A job well done".
"Alexa and Lisa did an amazing job on paying attention to detail on my requests! The look they create was exactly what I had pictured and it lasted thru tears, laughing ,crying and lots of dancing!!! I would highly recommend them and the fact that they charge far less than many... Read More others was icing on the cake!"

"Alexa was great to work with, and made myself and the entire bridal party feel comfortable and beautiful. She graciously... listened to all of our feedback and made sure each of us was happy and had the look the way we we wanted. She spent 8+ hours on her feet helping all of us! I definitely recommend her makeup services. Thank you so much, Alexa!"

"My hair and makeup were beautiful for my wedding day! Thank you again so much for being so easy to work with, and for making me look great!"

"I want to thank Alexa for a wonderful job. She makes suggestions to you, and gives you different options trying to find the right fit for you! Her makeup always looks wonderful and she did just as good of job on me. She takes the time to bring out your natural beauty. I would highly recommend her!!"

"Professional service with a personal touch! Alexa caters to your likes/dislikes and helps to give you the look you've always wanted, and she shows you how to do it yourself too. I would highly recommend her for all your beauty needs!

"Alexa did my make up along with my moms and bridesmaids. Everyone LOVED their look and it stayed fresh and perfect through tears, dancing, and laughter! Highly recommend!!!"

"Alexa what a talent you have!!! The makeup you did looked amazing!!! One hundred times would recommend you:-)"
"Alexa is an amazing artist, I would especially recommend her for girl's who want professional makeup done for their senior portraits. She did a couple different looks for one of my clients and they were both very well done. She brought out her best features, and made my client feel excited and at ease! Highly recommend!"
"I tried to write a 5 star review but couldn't figure it out. Alexa Rogers did my make up and hair for my anniversary. She did an amazing job. I know alexa and Lisa Bloedel. Both women have great talent and a kind heart to go with it. Would highly recommend.Keep on making ladies special days beautiful!"
"Hi, you did my make up at the Johnson/Bonavia wedding a couple weeks... ago. I was wondering if you could tell me what moisturizer you used. I loved my make up and was trying to remember some of the products you used. I am pretty sure the moisturizer was mac and you said it was water based but I am not sure which one it was. Thank you again for making me look and feel gorgeous for such a great day! :)"
"Alexa is amazing at what she does! Prompt, professional, gives suggestions on daily tips, personable, and makes everything go smoothly! She takes a lot of pride in her work and it shows. Highly recommend."
Catherine P
Heather B
Tiffany
Anonymous
Morgan
Roxanne
Shianne
Amy
Jennifer K
Kelly
Sarah
Ashlie C.
Bonnie K
Trish